Now this is to be taking vigilent Home Medical Care to the farthest!
Of COURSE in these seasons of the coldness and the flu, monitoring an Innerkid's temperature becomes ever more in importance!
And of COURSE every of the forward-thinking Guardian knows that the MOST precise of the temperature taking is of the rectal flavor!
But THIS: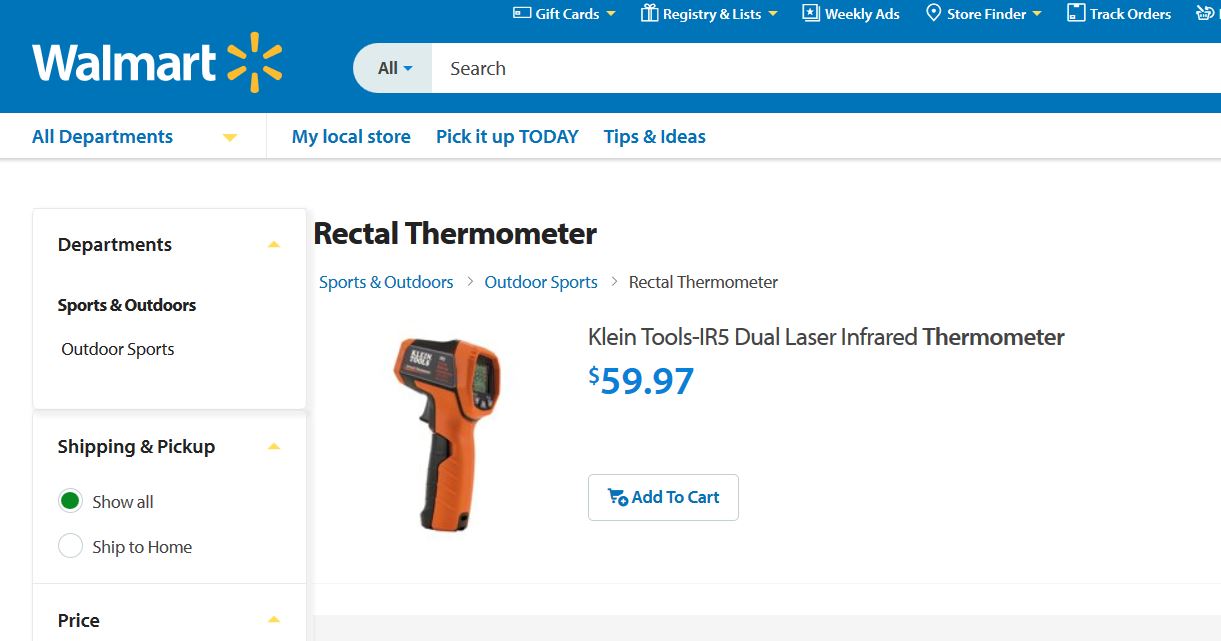 ...is much of the taking of the fruitcake!! Such overly killing, the $60 laser rectal thermometer!!